Gino skull compared to the Super swedish angel
The angel suffered from acromegaly, which i dont
SOME PICTURES ON THIS PAGE ARE VERY GRAPHIC AND DEPICT ACTS OF VIOLENCE AND BRUTALITY-VIEWER BEWARE!
Your gonna pay me what!!???
WWE Hall of famer Jimmy "Superfly" Snuka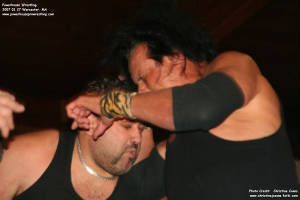 Can't even put a dent My skull !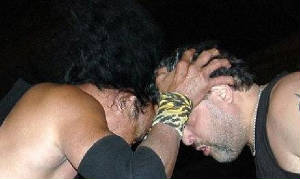 And he tries again-whats wrong with him!
CWA Montreal Heavyweight Champion
picz thanks to-Magz, PHILSTER!!!, JEN , MIKE JAS,CW JEN,FRAMER JEFF AND EVERYONE-THANKZ
Wrestling Greg Valentine in a Dog Collar Match
Traps me in his figure 4 leglock..
Once Again Savio Vega gets a verbal battering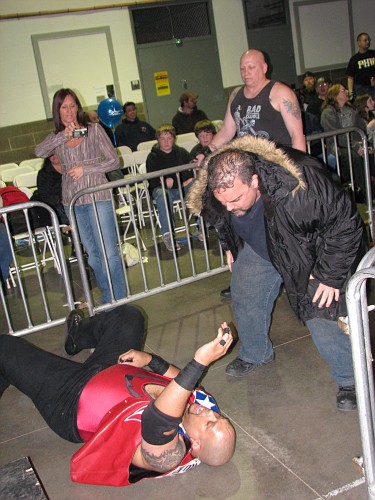 after beibg slammed into a pole by yours truley
Beating down Savio Vega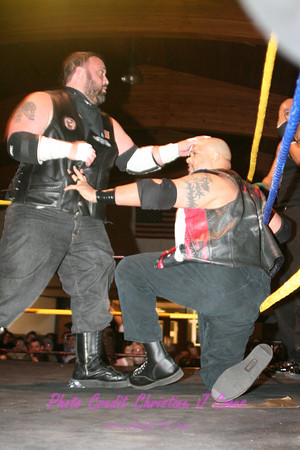 SOME PICS HERE FROM THE ABDULLAH THE BUTCHER match up-there talk of a return cage match next year-i'm up for it!

WRESTLING ABDULLAH THE BUTCHER



HE'S THE BUTCHER



screw driver vs. the fork!



Vachon dreams about making me tap!


No F'n Way

STRANGLING VACHON WITH SKI POLE



Kamala hurls me into an african sheild



Ox hooks my leg as Kamala stomps me



kAMALA THROWING MY FACE INTO THE BED OF SPEARS


BUSTED ME OPEN

BLOODY BUT NOT BEATEN



THE BATTLE OF WRESTLING'S HARDEST HEADS

MISSING LINK VS GINO MARTINO

THE LEGENDARY WILDMAN HITS ME WITH


HIS BEST HEADBUTT-NO EFFECT BABY!

VICIOUS CHAIR SHOTS HAD NO EFFECT ON MY SKULL



OKI KINTARO RUNNING HEADBUTT TO THE RIB CAGE


HAD LINK STAGGERING

Dr Payne lead me to 2 Brass Knuckles Championship!



WRESTLED FOR NWA WILDSIDE IN GA ON ONE STOP


ON MY FALL2004 TOUR OF GA,FL AND TN

DEFENDED THE NWA BRASS KNUCKLES TITLE


AGAINST 'THE COWBOY FROM HELL" DAVE DONAVAN IN A BLOODY BRAWL

Michaels Inc's new team of EXTREMELY DANGEROUS


dominated our feud with the Elite (Rosseli and Huntly)

VEGA'S TAKE A STIZIFF POWERBOMB



The Beast Pierre Vachon


gets the clutch in NWA GM

Side walked slammed by Moose


crashing down from 8feet

MY INTENSE FEUD WITH THE 7 FOOT 550 LB GIANT


BULLMOOSE CALHOUN ENDED IN MAINE'S BLOODIEST DOG COLLAR MATCHES

WHY DO THEY DO THIS


IT'S NOT GONNA WORK!!

no mercy for savio



ATTACKING THE HARDCORE LEGEND WITH A SCREW DRIVER



KING OF NAILS


THINGS GOT MORE VIOLENT

ABBY GETTING THE ADVANTAGE



Vachon goes for a pin



Once again I'm thrown into another shield


note: in the backround is the bed of spears that would bust me open later!

Ox gets a thrashing



The Iron Sheik Taught me the camel clutch!



THE IRON CLUTCH
WON MANY BRASS KNUX DEFENSES!!!

SHAKING UP THE LINK WITH THE BAKER BREAKER


HEADBUTT TO THE HEART

LINK HAS A HARD TIME BELEIVING HIS CHAIR SOTS


HAVE NO EFFECT

GOING TO GIVE LINK ONE MY SKULL SLAMING HEADBUTTS


TOO BAD THE REF STEPPED IN THE WAY

The Martino -Osirus War


ended Osius's career at the Buxton Bar Room Brawl 8/24/04

I invented the spinning headbutt



AXE GRINDER OFF THE 5FOOT STAGE UNTO THE FLOOR



SMASHING RICK DANIELS HEAD


WITH A STEEL CHAIR

WRESTLING Trik Nasty in NWA TRISTATES



QUITIN HAD ENOUGH , SO WE DOUBLED TEAM THAT CHEATE



Michaels Inc - Quinten Michaels NWH Tag Champs


Gino Martino,Danny Dangerous and our new member Miss Bobbi

Using the dog collar to my advantage


choking out Moose

AFTER BURNING HIS FACE WITH A FIREBALL


AND GETTING SOME "CONTROVERSIAL WINS I PAID FOR HIS REVENGE

3x NWA BRASS KNUCKLES CHAMPION